Sacred Journey Youth Ministry 
Saint George and Saint Julie Billiart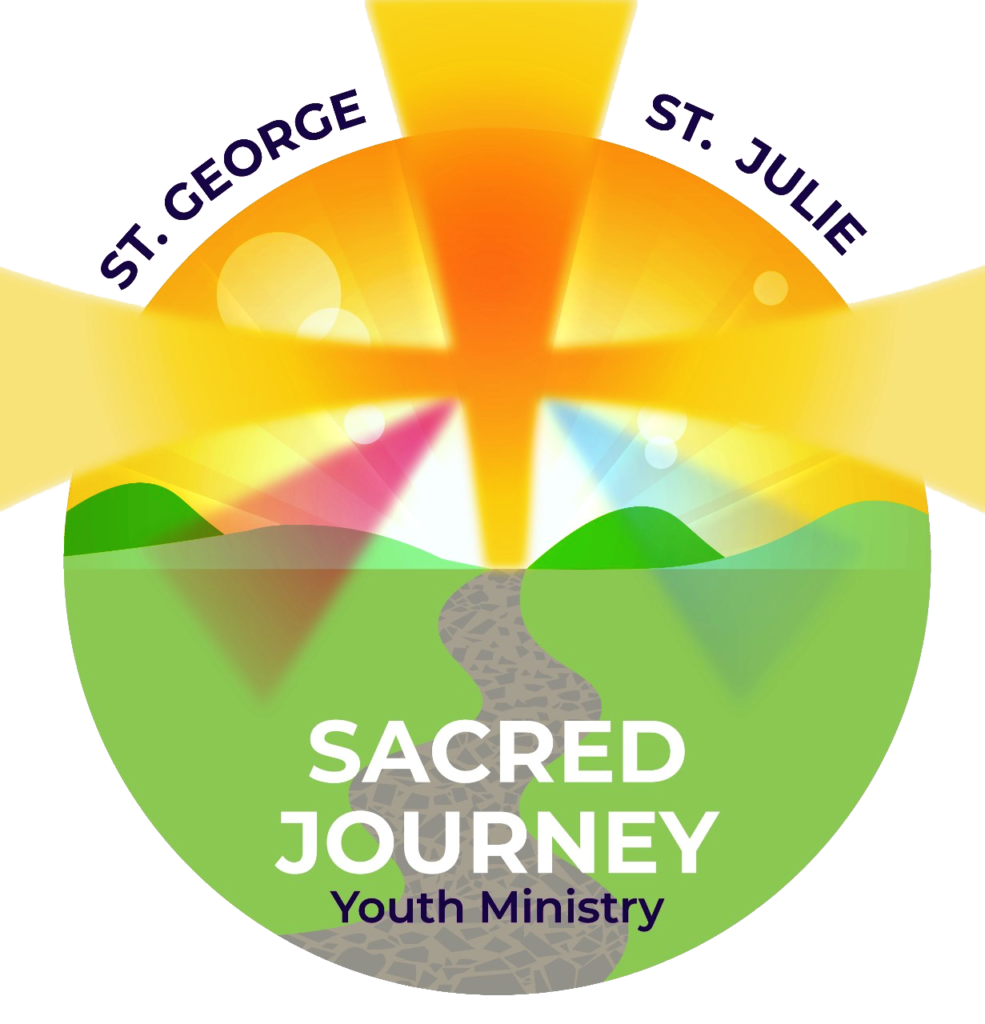 Mission Statement
Our Mission Statement:  Guided by the Holy Spirit, we the teens of Saint George and Saint Julie are on the road to sainthood, to better help serve others by spreading the Gospel, while growing in our relationships with Jesus and Mary to bring joy and love into others' lives.
Sacred Journey Youth Ministry serves junior high and high school teens from St. George and St. Julie Billiart parishes, but all teens are welcome.  We offer a comprehensive youth ministry program composed of teen meetings (faith formation discussions and activities, games, and snacks), Teen Hosted Masses, service projects, social activities, retreats, summer mission trips, and recreational sports.  Through this programming, we hope to help youth learn more about their faith and recognize how Jesus is active in their lives.  In doing so, they will be active witnesses in our parish, community, and the world. 
If you would like more information about our youth ministry program, please contact youth minister, Mrs. Kristen Maxwell at kmaxwell@stgeorge60477.org or kristen@stjulie.org
Upcoming Events  –  All Teens are Welcome!
Sunday, May 21 – 12:30 PM to 2:00 PM
Teen Meeting – in the Saint George Teen Room
Mission Trip to Cumberland, Kentucky
All high school teens are welcome.  There is still room to join us. 
Initial deposits and commitments are due January 25th.  Learn more about the trip by looking at the website for Catholic Mission Trips, Inc., watching the videos, and viewing the week's schedule. 
Wednesday, June 14 – 9:15 AM to 8:15 AM
Six Flags Great America –
$50 includes bus transportation, ticket and lunch.
Depart 9:15 AM from the Saint Julie parking lot.  Return approximately 8:15 PM
Registration available until June 2 or filled.  Click here to register.
Totus Tuus at the Saint Julie Devine Center
The Mystery of Salvation and Dedication tot he Sorrowful Mysteries of the Rosary
Day Program:  1st – 6th Grade
9:00 AM to 2:30 PM – Monday-Friday
$50 per child
Evening Program:   7th – 12th Grade
7:00 PM to 9:00 PM – Sunday
$15 per teen
Fee is waived if volunteering to help at Day Program.  Service hours can be earned.
Youth ministry teens enjoyed cheering on the Windy City Thunderbolts to victory in May!
Our teens enjoyed our time together at Urban Air on April 21, 2023.
Living Stations at Saint George – April 7, 2023
Living Stations at Saint Julie – April 4, 2023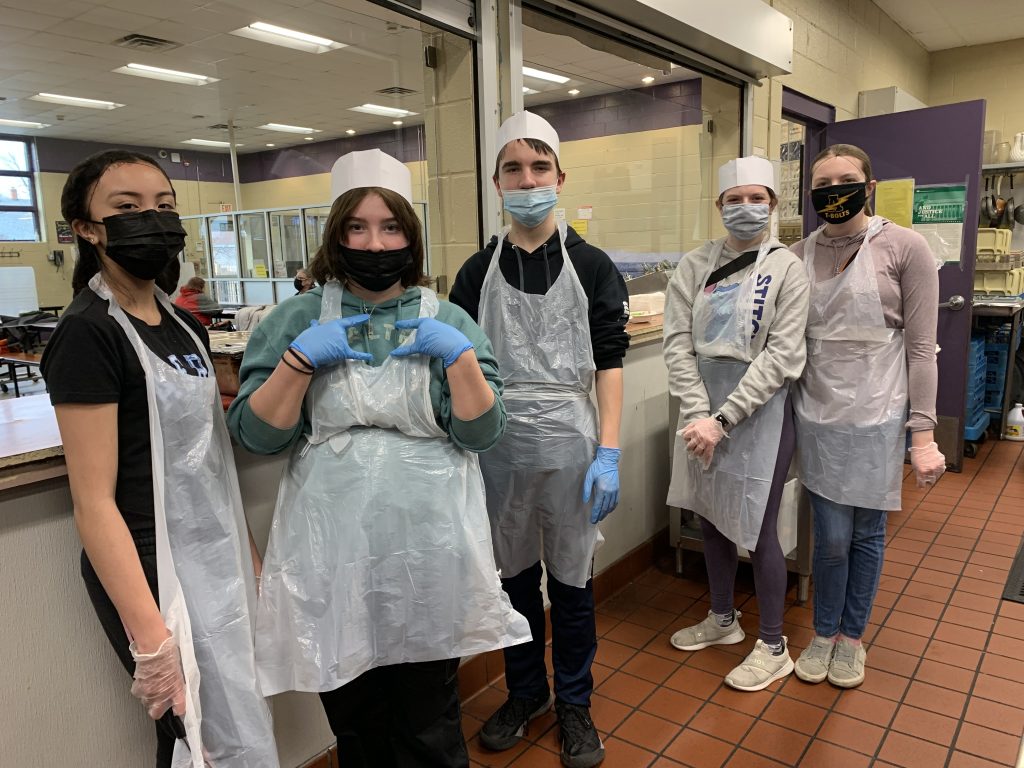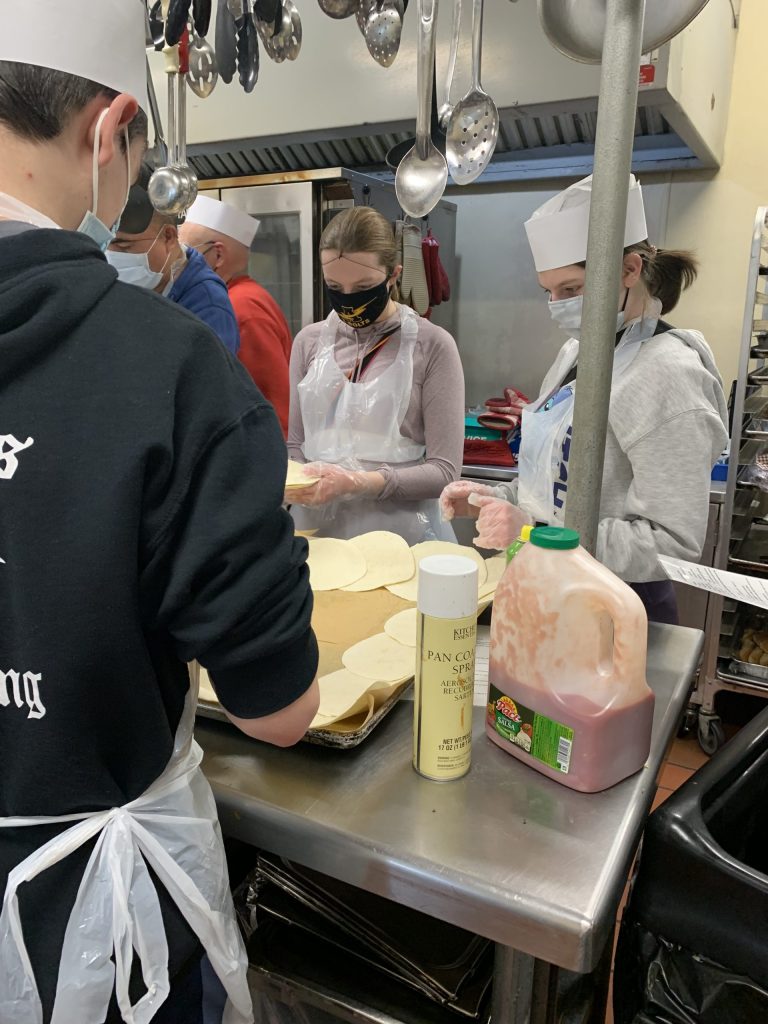 Thank you to our wonderful teens who prepared dinner and
served it to those in need on March 30 at the Daybreak Shelter in Joliet!
Thank you to our teens and families who helped sort food and check expiration dates for the Tinley Park Food Pantry
on February 27th!  With your help, we were able to complete all the tasks that were needed!


Our teens enjoyed playing the Human Knot game and making prayer packets for the Pro Labore Dei Mission during our friendship in Christ retreat!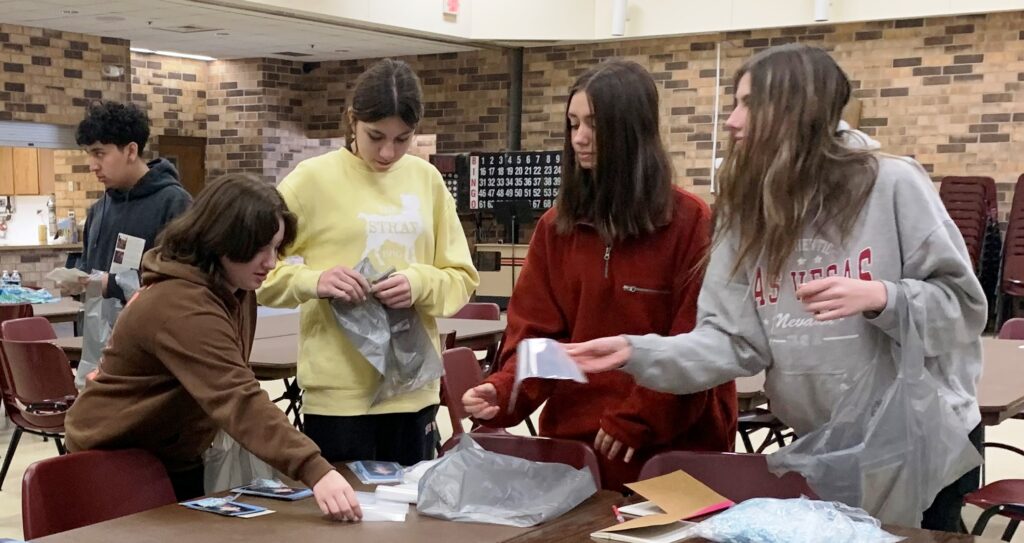 Thank you to all who volunteered to help at the Bridge Thrift Store on January 31.
"Thank you to all who served at Feed My Starving Children with us on Tuesday, November 15th.  With your help, we were able to pack 153 boxes, which is 33,048 meals to feed 90 kids for a year!  Great job!"