Gal-en-tines Ladies Night Out
Thursday, February 9 – 6:30 PM
The ladies of Saint George Parish are planning again! We are hosting a Bunco Night for all of our professional and less than amateur Bunco players. This evening has the makings of a wonderful night of fun, food, conversation and dice! How can you miss it? Invite your friends, your neighbors and anyone who would be open to having a wonderful evening. If you wish, you can bring a snack or your favorite beverage to share as this is a low key / high fun / no pressure event.
We do need to know how many potential players will be attending so we will have enough dice and tables. Please respond to Nancy Opyd via email at nancyp5027@comcast.net, or call or text her at 708-439-0261 by Sunday February 5.
I am looking forward to learning to play a new game and getting to know many of you better. If you don't think your ready to throw dice around, come for the simple chance of getting to know someone new.
We also would like to have some women take the lead or be part of the committee to plan an event for Lent. If you cannot make the meeting in January, please send me an email with your thoughts or your willingness to participate. My email address is jlassandrello@stgeorge60477.org. I look forward to hearing from you.

Jeanne Lassandrello
Director of Life Long Formation
Advent By Candlelight – December 2022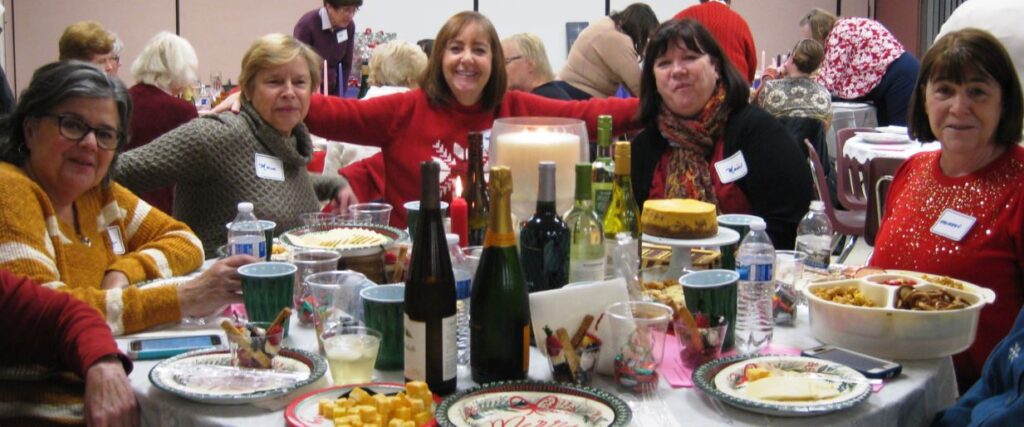 Our Woman's Group Advent By Candlelight event was quite the success! We had a wonderfully prayerful evening with good music, great food, beautifully decorated tables, and of course an incredible evening with some strong faithful women from our parish and neighboring parishes.  Thank you to the team who planned, presented and participated in the prayer service. Thank you to all who came out and we hope to repeat this in the future.