Saint George prepares and serves dinner twelve to thirteen times a year at Daybreak Shelter in Joliet. 
Daybreak is a transitional shelter which, under normal times, houses up to 120 men, women and children while Catholic Charities attempts to help them get their lives on track. While there, residents take classes, find entry-level jobs, and work around the facility doing dishes, mopping floors, and cleaning the living quarters. 
Due to Covid, the facility has had to limit its resident numbers to 50.  People of all ages take part in our Daybreak ministry. Many of our volunteers come as families – younger children, teens, parents, and grandparents. Please note that children younger than 6th grade must have a parent with them. Junior high and high school students under the age of 18 who attend without a parent must bring a signed permission form.  Click here to access the form.
On days we serve, we meet here at Saint George at 3:30 PM and carpool to Joliet. Parking there is limited so carpooling is encouraged.  If you are not able to carpool with us, we do have volunteers who come straight from work and meet us there.  When we have food left after serving, we join the residents in the dining hall to share food and chat. We are generally back at Saint. George around
8:30 PM.  
Due to Covid, we are restricted to 12 volunteers each visit. Since spots are limited, people interested in coming must contact Fran at ffatpts@ameritech.net to register for an upcoming trip. We observe all Covid restrictions including masks and social distancing.  We may not bring anyone who is/may be immunocompromised. 
Anyone who is not able to come with us but still wants to take part, can do so by contributing menu items for us to use. These items are assigned by Fran depending on the menu planned.
For more information, please email Fran at ffatpts@ameritech.net.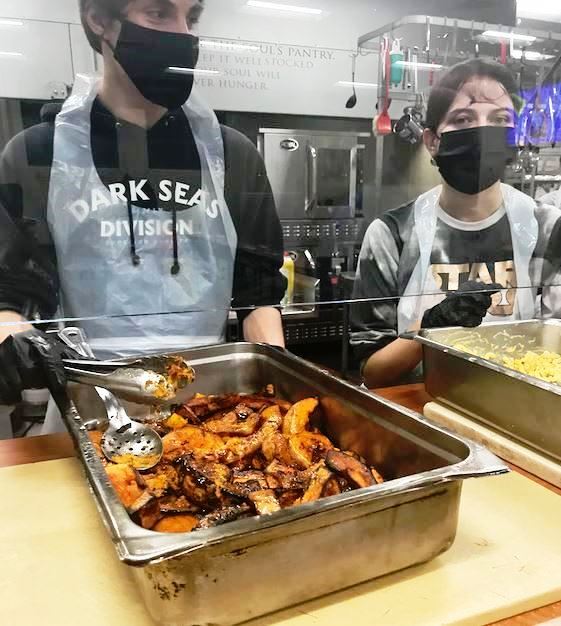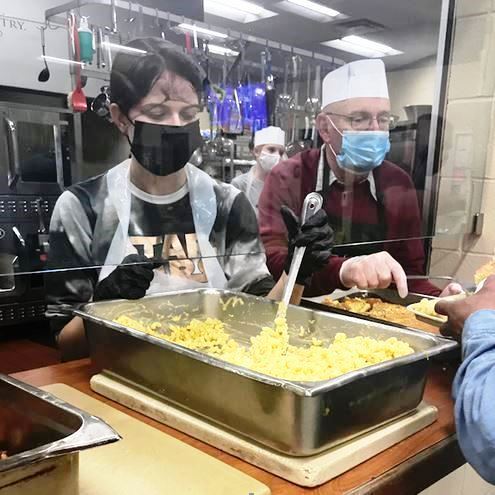 Upcoming Dates for our Visits are:
Tuesday, Aug. 8, 2023
Thursday, Aug. 31, 2023
Tuesday, Sept. 12, 2023
Tuesday, Nov. 14, 2023
Thursday, Nov., 30, 2023
Tuesday, Dec. 12, 2023
Tuesday, Feb. 13 2024
Thursday, Feb. 29, 2024
Tuesday, March 12, 2024
Tuesday, May 14, 2024
Thursday, May 30, 2024
Tuesday June 11, 2024