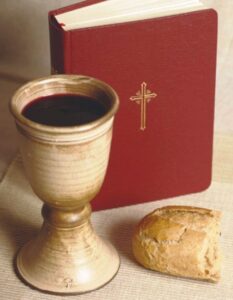 As the schedule for Masses for 2021 has now been determined, we have opened the Mass Book for Mass Intentions.  Normally Mass Intentions are reserved in the Parish Office, but during COVID-19 restrictions, those wishing to honor a loved one during the celebration of the Mass may request a Mass date and time by emailing krubino@stgeorge60477.org, calling 708-532-2243 or mailing your request to the Parish Office.  Requests will be honored on a first-come basis.  A $10 stipend per Mass Intention is suggested.  Mass Cards will be prepared upon request.  
Three Intentions are open per Mass. Masses are held Monday through Saturday morning
at 8:15 AM (Tuesday and Thursday open to the public). Weekend Masses (all open to the public) are on Saturday at 4:00 PM (Mass of Anticipation) and Sunday at 7:30, 9:30 and
11:30 AM.
Specific holy days and holidays are reserved for our parish family.